Judy J. Johnson, PhD, Professor Emerita, Mount Royal University, Calgary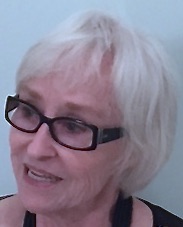 Judy Johnson has given many talks on the theoretical features and causal influences that shape dogmatism's trajectory. Whether she presents to an academic audience, an NGO group, or the general public, her topic couldn't be more timely.
Contact her if you'd like to discuss a time frame and format for a talk, zoom presentation, or seminar on dogmatism.
As well, if you'd like to invite her to join your book club discussion about Thief of Reason, she'll gladly zoom in.
Email Judy at: jjohnson@dogmatism.ca
THANKS FOR DROPPING BY!