Judy J. Johnson, PhD, Professor Emerita, Mount Royal University, Calgary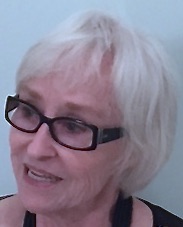 Judy Johnson has given many talks on the theoretical features and causal influences that shape the personality trait of dogmatism. She's comfortable presenting to academics, NGO groups, business corporations, and the general public–diverse audiences with equally diverse backgrounds. Despite these differences, all of them have one thing in common–they've had to deal with shades of dogmatism in their personal and interpersonal lives.
If you'd like to discuss a time frame and format for a presentation to your group or organization (zoom or webinar until we defeat Covid-19), please contact her at the address below.
As well, if you'd like to invite her to join your book club session on Thief of Reason, she'll zoom in for an interactive discussion.
Email Judy at: jjohnson@mtroyal.ca
THANKS FOR DROPPING BY!